Your Partner in
Growing Your Business
We are dedicated to helping you expand your retail establishments.
Let Us Help You Expand Your Retail Business
CWI Retail Systems offers over 40 years of expertise in servicing point-of-sale, computer, and security system needs for all types of businesses. Call us today! 1(800) 765-3516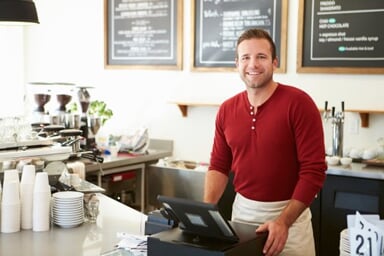 When it comes to helping you grow your business, you need a name that you can rely on. CWI Retail Systems has been helping retail establishments, independent grocers and companies in the hospitality industry to expand their businesses since 1982. Computer World Inc. merged in 2009 with CCR Retail systems and now operates under the name CWI Retail Systems. We proudly serve markets in Maryland, West Virginia, Virginia, North Carolina, South Carolina and the District of Columbia.
At CWI Retail Systems, we know that our name is only as good as the services that we provide. We take great pride in offering a variety of services that can benefit companies in the grocery, specialty retail, quick service, and hospitality markets. This includes providing these companies with point of sale systems, security systems and other retail solutions.
Here are a few examples of the products we service: